From 1st July 2021 to 31st  December 2021, The BMA carried out a Concentrated Inspection Campaign (CIC) on Pilot Transfer Arrangements. This campaign involved Authorized Nautical Inspectors of The BMA, Vessel Crew, Ship Management companies and industry experts.  
The campaign was conducted under the coordination of the Inspection and Survey Department of the BMA London Office. BMA Safety Alert 2021-01 was issued in January 2021 to advise registered Vessels, Managers and Owners of a campaign recently completed by the International Maritime Pilots Association highlighting common defects. Inspector training video on the BMA training portal, guidelines (BMA Information Notice 18 issued in March 2021) and a CIC questionnaire (BMA Technical Alert TA 009 issued in July 2021) were employed to educate, encourage, and evolve the campaign and the Inspectors in its prosecution towards a better outcome for vessels on the flag.
During the campaign, a total of 258 inspections were carried out with the CIC questionnaire involving 258 individual ships managed by 99 companies around the world. Of this quantity, a total of 103 deficiencies were identified in four  deficiency categories defined. This means, that in 64 cases on 64 different vessels the pilot transfer arrangements  were not meeting SOLAS requirements and had deficiencies which were serious enough to require rectification by the ship.
A total of 64 questionnaires had at least one non-compliance to a requirement, representing 24.8% of vessels out of the total inspected. The overall average number of non-conformities per inspection was 0.4.
The most notable non-conformities observed were lack of load testing of the ladders used over 30 months in accordance with the requirements of ISO 799-1:2019, including discrepancies in ladder certifications and ladder step tags (48%), followed by deficiencies found in pilot ladder rigging (25%) and construction (25%).
A total of 43 CIC inspections on Bulk Carriers, followed by Oil and Chemical Tankers with 41 inspections, General Cargo  with 37 inspections, Gas carriers (LNG/LPG) with 33 inspections, Reefer vessels with 28 inspections, Passenger and Ro-Ro vessels with 20 inspections, Car Carriers with 15 inspections and Container vessels with 13 inspections, done mainly by the BMA authorized flag inspectors (238 inspections, 93%).
The highest number of deficiencies found from Passenger/ Ro-Ro vessel category totalling 22 deficiencies which was a 21.4% deficiency contribution, followed by Oil Tankers/ Chemical Tankers with 16 deficiencies (15.5%) and General Cargo and Bulk Vessels with equal number of 14 deficiencies (13.6% each). 
Passenger/ RO-RO vessels, the vessel category with the highest number of deficiencies (22) found lack of ladder certification/load testing after 30 months use as the highest deficiency category (13 cases). Oil Tankers/ Chemical Tankers, the vessel category with the  second highest number of deficiencies (16) found equal number of deficiencies in ladder certification/load testing after 30 months use (6 cases) and rigging (6 cases).
The campaign identified vessel technical managers with zero deficiencies found during the campaign as well as management companies with one or more deficiencies reported on their operated vessels. The purpose of profiling technical managers based on vessel performance is to compare the CIC results with annual PSC records for the flag, so as to calibrate  our future inspection campaigns. We believe that we have positively contributed to the safety of pilots around the world through this concentrated campaign as a responsible flag administration.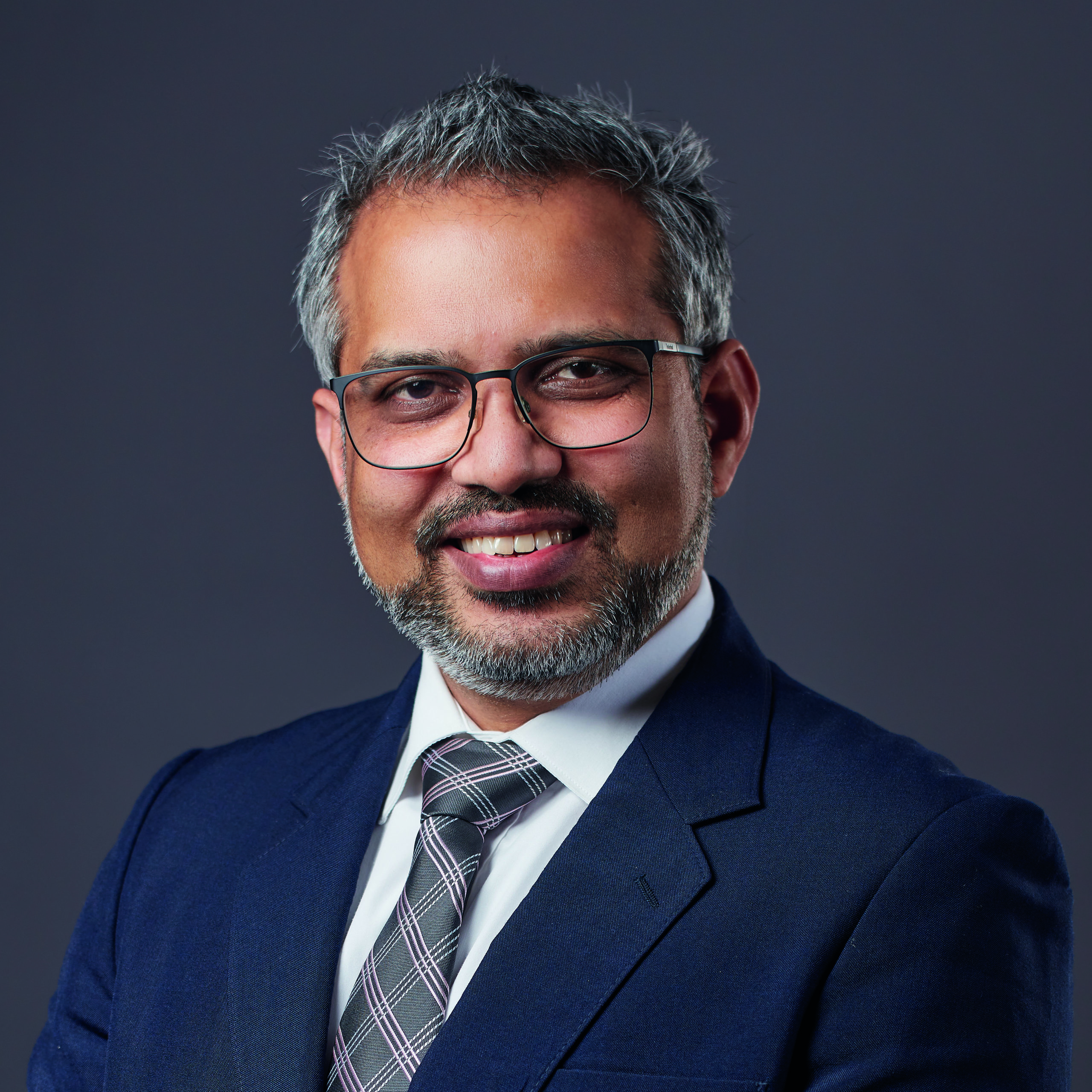 Capt. Kapila Malawwethanthri
Technical & Compliance Officer Inspections & Surveys Department

Deficiency categories in terms of vessel type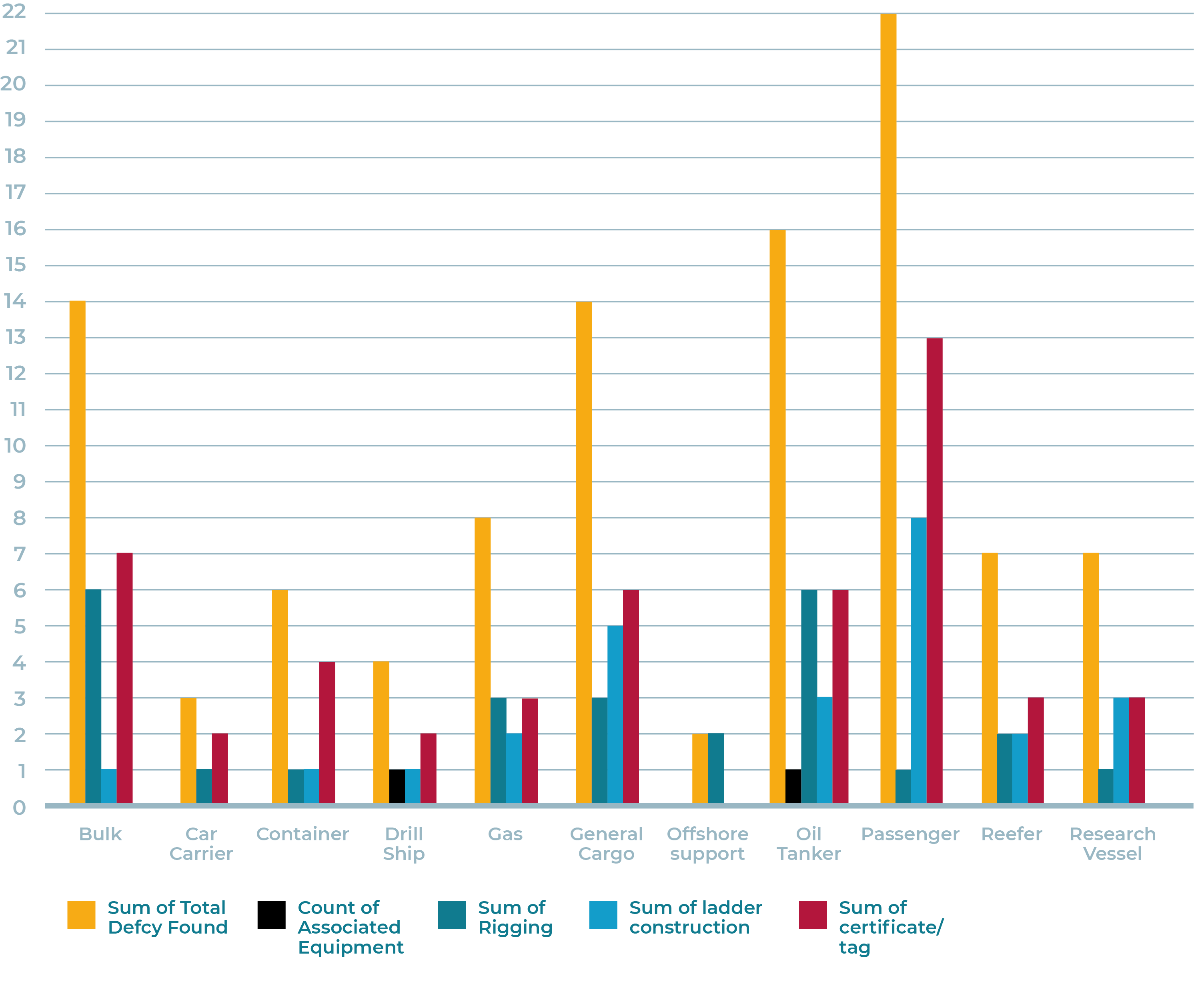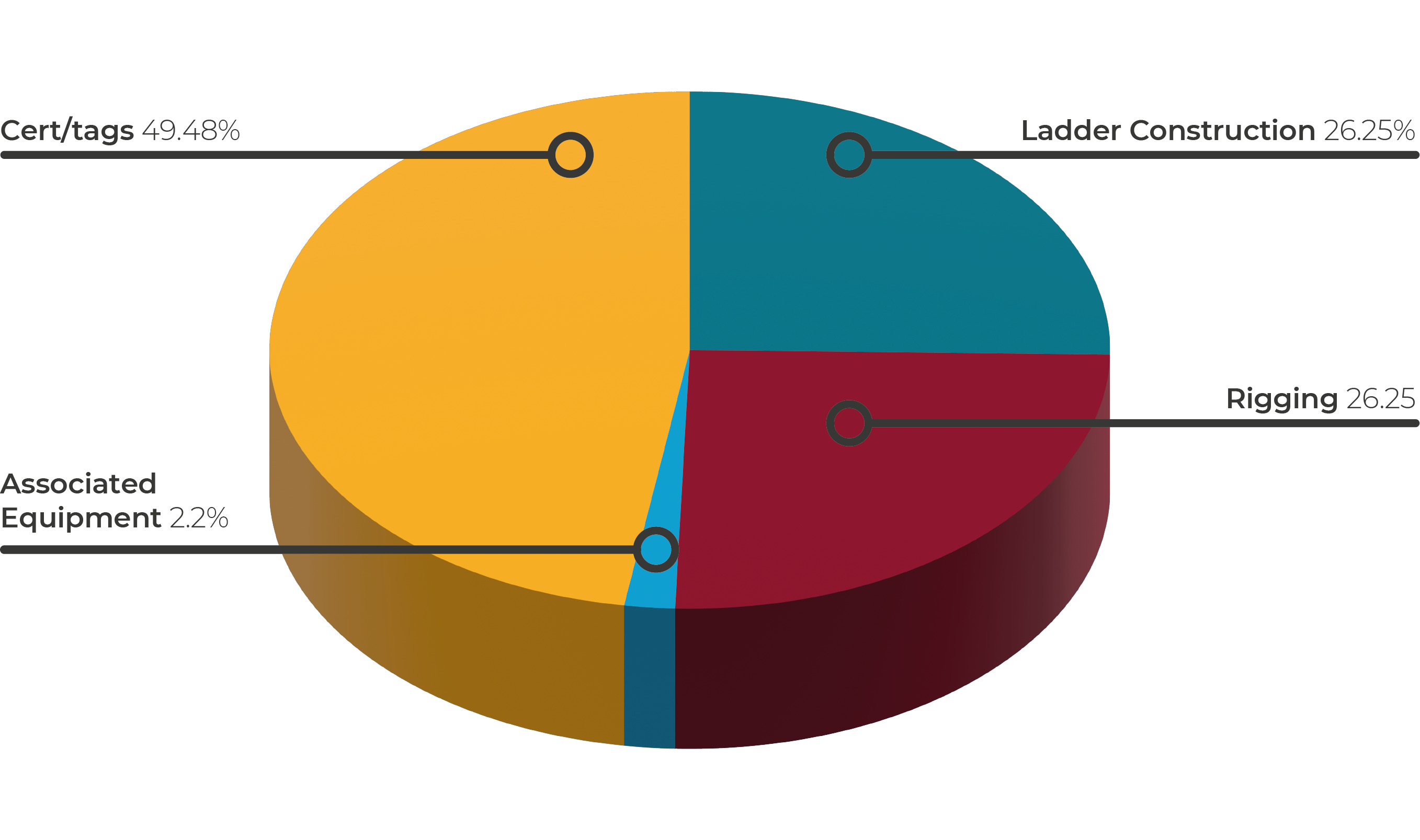 No of deficiencies per inspection as a % by vessel category